Certain thoughts come to mind when you think of Fashion Week. For me, fashion-heavy cities likeTokyo, Paris or New York seem to have the biggest influence on the clothes I wear. So when I was invited to attend Sydney Fashion Week. I was filled with curiosity, doubt & excitement. As an aussie, I already had a good knowledge of Australian style yet, this was the first time I would see how Australian style reflected on the rest of the world.
Monday was ignition for Sydney Fashion Week & I was going there with an open mind. Bec & Bridge kicked off the week with a collection of fish scale prints, super size fedora hats, gradients & pastel colours, afresh look that smelt like summer.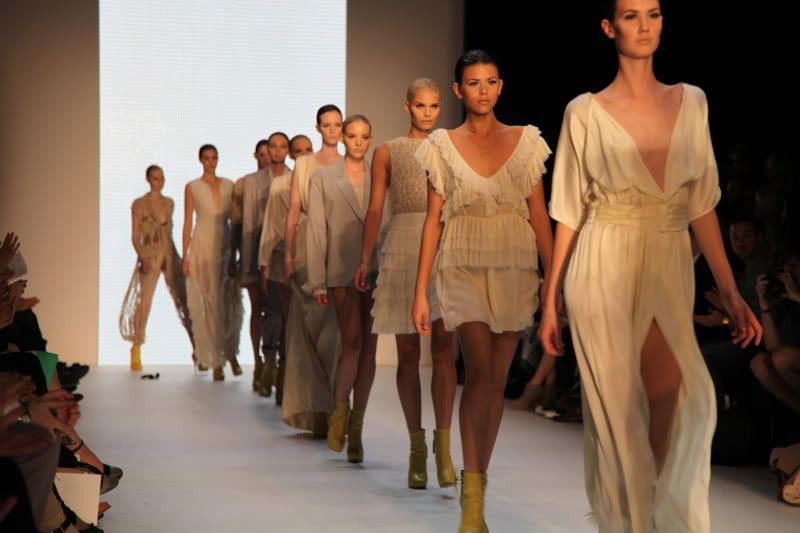 Let's be straight up. If you ask any guy that attends a fashion week what they thought of it. What's the first thing they tell you? How hot the girls were! We can't help but be biased when judging a show by the calibre of women, from longest legs to nationalities. We're guys! And as serious as Fashion Weeks are, that's how we relate a show to real life. Sydney Fashion Week was no exception. Sydney girls are known for long legs, great tans & sun kissed hair.
Alex Perry's collection was a stand out, but I was more distracted by the who's who of Sydney sitting front row. The seats were filled with many of Sydney's well known personalities & Mr Perry didn't disappoint. For someone who isn't an expert on ladies fashion. You soon appreciated the level of detail & finish gone into his pieces. For me this show was more an experience of the calibre of people that attended than the actual show. Not to take away from how good the collection was.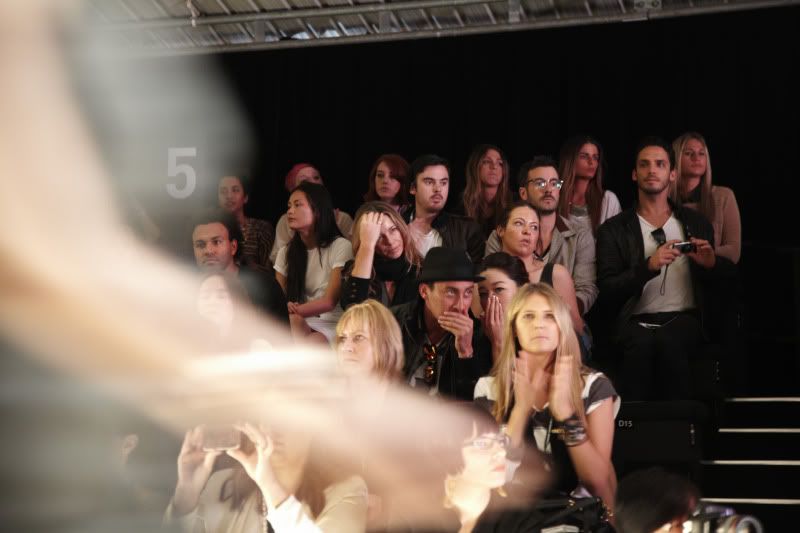 Photo by
Macushla Burke
After the lunch, I was a bit more focused on the show because the wow factor of being at fashion week wore off. Friend of Mine were my favourite collection who went down a different avenue for show. Rather than the conventional attitude of springy girly colours. They were more inspired by a chic rock look. First disappointment arrived with Gail Sorronda's show after being a long time fan of her designs.
Throughout the afternoon I noticed similarities with each designers collection from the use of pastel colours, long flowing dresses or the strong use of mint, bright yellow, plum & skin colours. Arnsdorf, Morrison, Friend Of Mine, Flannel, Karla Spetic & Gail Sorronda followed into the evening.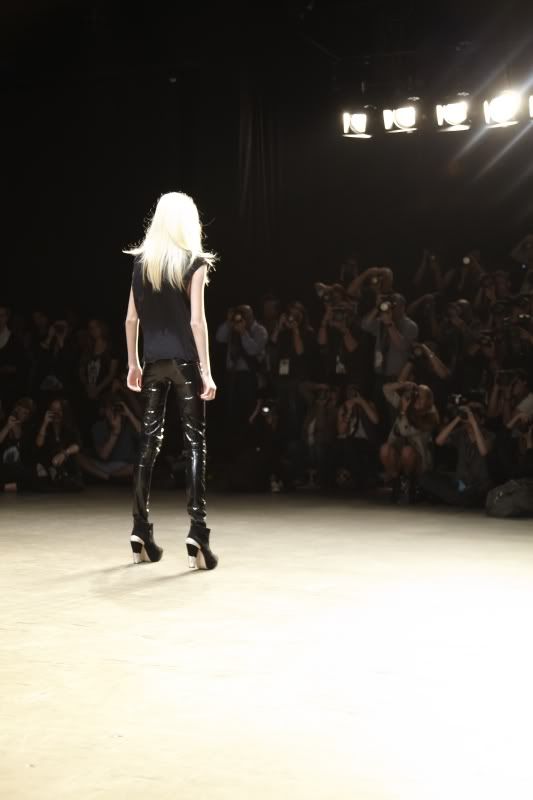 Photo by
Macushla Burke
Despite the fashion shows and hours of watching women's fashion, some great pieces throughout the day with some cool style kats peppered in the crowd. Now, that is fashion.


Photo by
Macushla Burke